Good afternoon friends, how are you today? We are fine, sitting at home and looking to show you the best ideas for you. Today, we will show you how to save some space at home with the following built-in bench wooden planters for your flowers. The great thing is that you can sit on the bench while enjoying the smell of your flowers that are on the corners on the bench!
Stay with us for some time to check the photos we have to show you now. But also check the last post we shared about why giving a watch as a gift id a great idea and what are you saying to the person on who you give it as a gift.
Built-in bench flower planters
In the photo we can see how to sit on the wooden bench and also to take care for our plant here. In this way, you will leave some space and will have nice garden decoration. For more details check the photo that follows and fall in love with the bench!
The bench is also great for the front yard
It doesn't mean that you must keep the bench in your garden or yard. But you can also put the bench in the front part of your house. Take a look in the second photo now and see the details, yo will see a nice way to wish welcome to your guests.
Or, you can even make it from pallets!

The third idea is my favorite! It's cheap, it looks nice, it saves space and you can make it by yourself. You can add it in any corner from the yard place, how cool this is! This can be home for your dog also, just add some pillow on it!
To make it, you will need pallets and flowers to plant here. Take a look in the third photo now fro this post and to the best part of this project.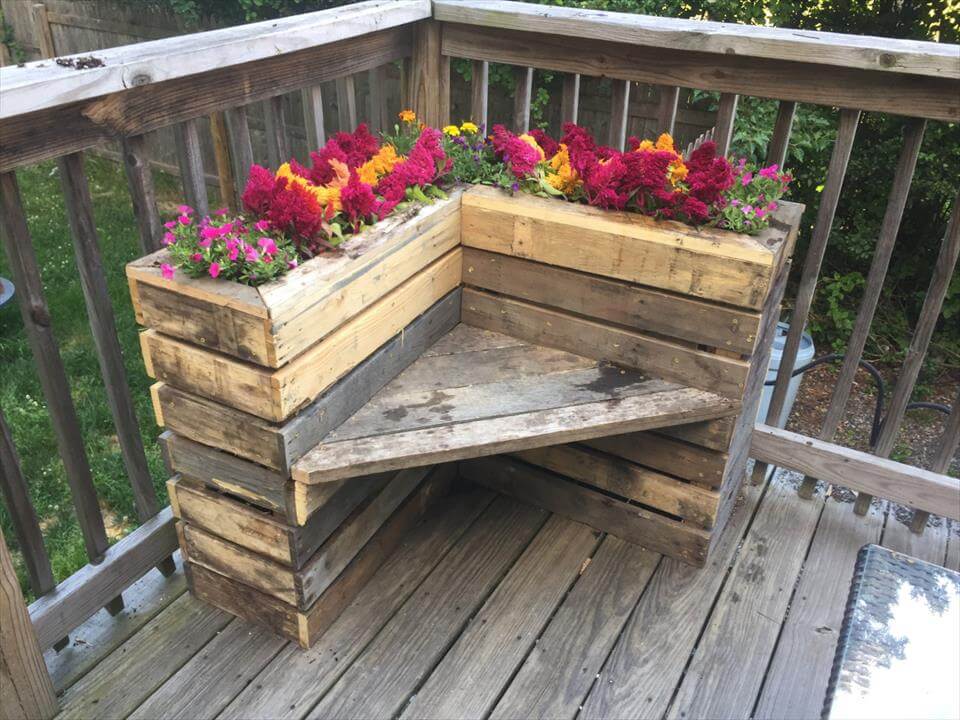 Thanks very much for your free time spent on our page. We will continue to share amazing ideas about indoor and outdoor design, psychology, and health tips, so I hope you will keep to FOLLOW US!