Hey friends. If you read our last post about how HEADPHONES CAN INCREASE THE RISK OF HEARING LOSS you know that our post don't take too much time for reading, but give amazing facts. Today, we want to inspire you with our DIY project. It's about DIY amazing cement and egg carton pot that you can easily make at home. This can be home for your flowers and the most attractive element of home decoration. Let's have a look in the process of making it now at the moment!
First of all, you have to gather the material you need to make the project:
egg trays (carton)
cement
water
bricks
After gathering the material, you can start with the project and follow the instructions photo by photo and then for the end to see the full tutorial with video. Enjoy and learn!
Arrange the egg trays in a way to form circle flower pot
Fill the pot with cement and leave it to dry.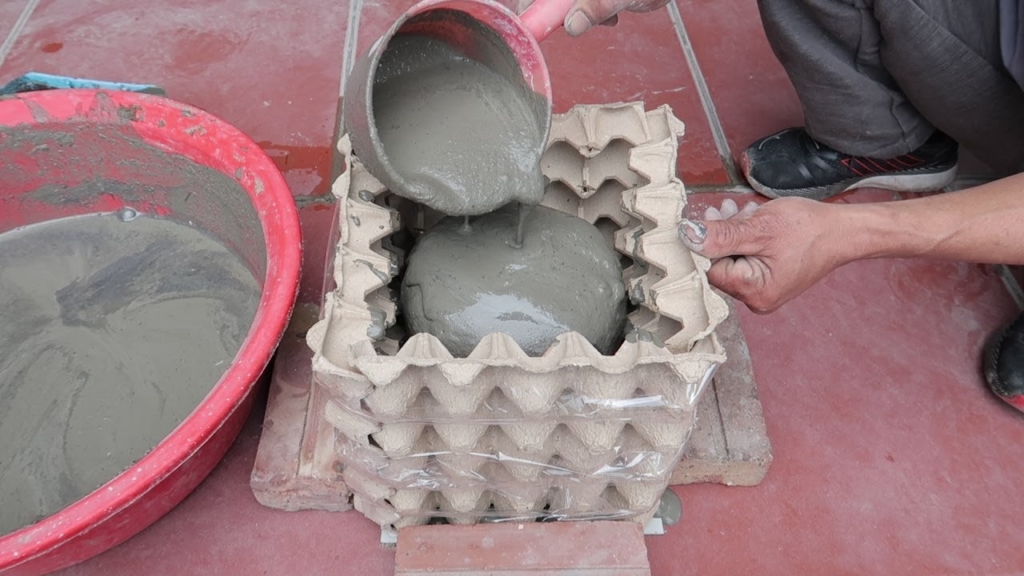 Step by step, we are to the final result, your cement pots are ready now and you can bring it indoors or simply add it in the balcony place. They are al amazing, take a look at it!
Check the full tutorial now on the link below.
What do you think, will you be able to make this in your free time? Tell us in a comment below the post now and don't forget to share the idea with friends!