During the period with viruses spread in the air, the best option for work is exactly,, work from home,,. But when you already have started with this kind of work, now you are missing the home office. You can either make the corner home office with pallets, in this way to save space and create a unique corner.
I invite you to take your seat and make the best bureau and start your work from home now at this moment!
Read about how to spot a jealous friends and deal with those people in life.
We already know that pallets can be repurposed for any kind of furniture at home. However, I think that this is the best option, to make chair and table where yo can work in peace and feeling comfortable.
You can either make a study table and here to study for your exam tomorrow. See the idea that is second of the post today.
One pallet is enough to get these creative pallets made table and study on it or work on it. Take a look in the third and in the same time the last idea from the post today.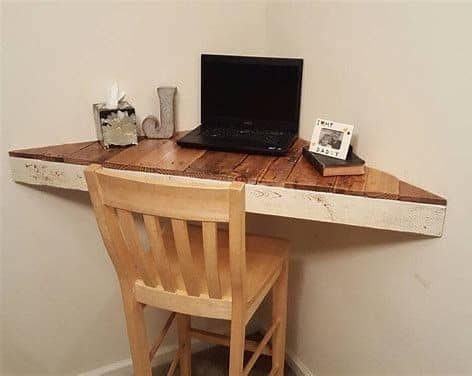 I really hope you found some ideas in the previous show photos and you will keep following our photos in the following.