Hey friends. Recently we write a post about how to arrange fruits in the plate and create bird fruit art. Today we are back with new ideas about how to make a fruit tree on the plate and get creative with food. Stay with us to see ideas we found just for your inspiration and feel free to share it with friends.
Fruit tree art – make it
To make this fruit tree you will need grapes, blueberries, raspberries and this is it. Follow the instructions in the photo an make it this. Eat healthy food and lead a healthy life!
Make a tree with pomegranate
The next idea is about how to make a tree with pomegranate, have a look in the photo now, and make the same thing for your kids.
Make a tree with veggies and fruits
Include veggies in your food art and make this perfect tree with it. Use green pepper, cucumber, carrot and also include raspberries as a tree fruits. See how to make it in the third photo from the post.
Fruits flower
If you aren't in the mood to make a tree with fruits, at least make this creative flower. It's done with kiwi, strawberries, blueberries and this is it! Find an idea in the following.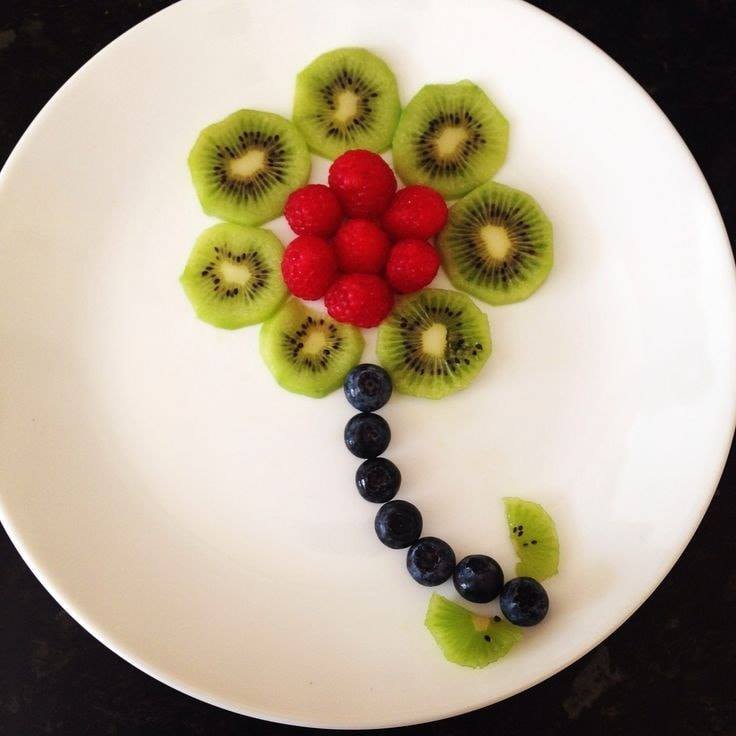 Pomegranate tree in the plate
The next and the last photo is again about fruit art and I think that we can all make it.
Well, this is all we have to SHOW you in our post today and will just say THANKS for all time and attention until NOW. Keep doing the same thing in the future! Follow us for more!