Hello! Today we have an inspirational post about must-see bird fruit art and please stay with us for some time to check it. We need to include fruits in our diet, every day, and when making art from it, we will feel better. Spend some time to see all photos below and read the full post. Stay there!
Also, check the last post we shared about how to deal with an angry person and there you can find useful tips.
Bird fruit art- make a parrot with fruits
To make this bird parrot you will need blueberries, strawberries, orange, banana and the result is the following! Take a look at the first idea from the post.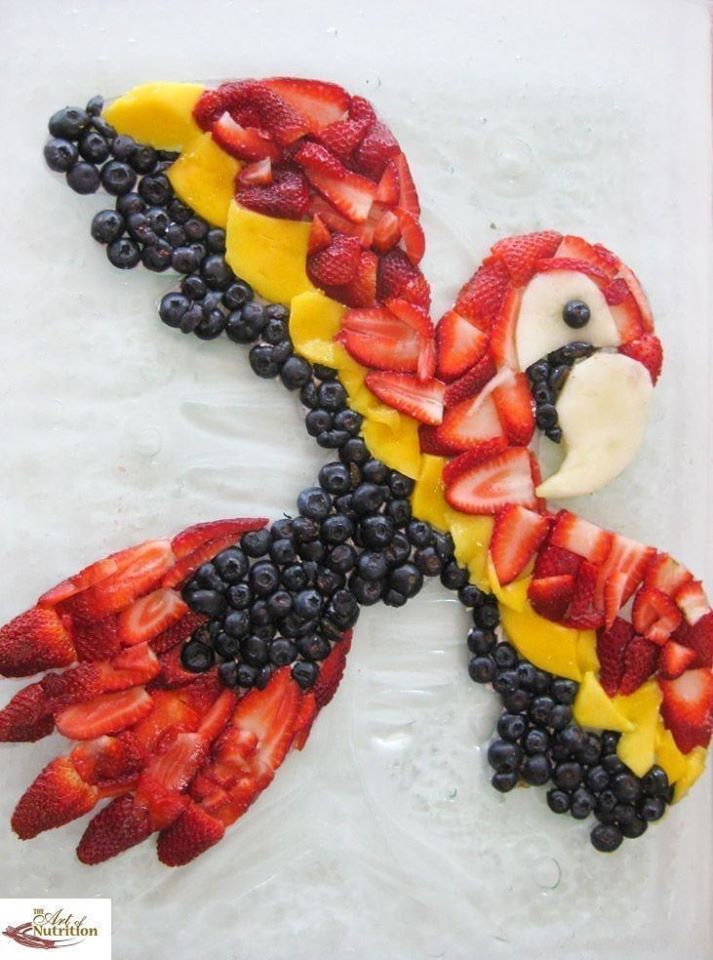 Use kiwi, banana, and blueberries to make a bird in the plate
The second idea is about how to mix blueberries, blackberries, banana, kiwi, and bread and make a perfect parrot. Take a look at the second photo and draw some inspiration to make the same food art in your free time.
Make an angry bird on the plate
What a great idea to make for your own kids! You can make it with bramble, apple, parsley and this is it! Be your own food artist and eat every day with creativity and of course, make happy your kids!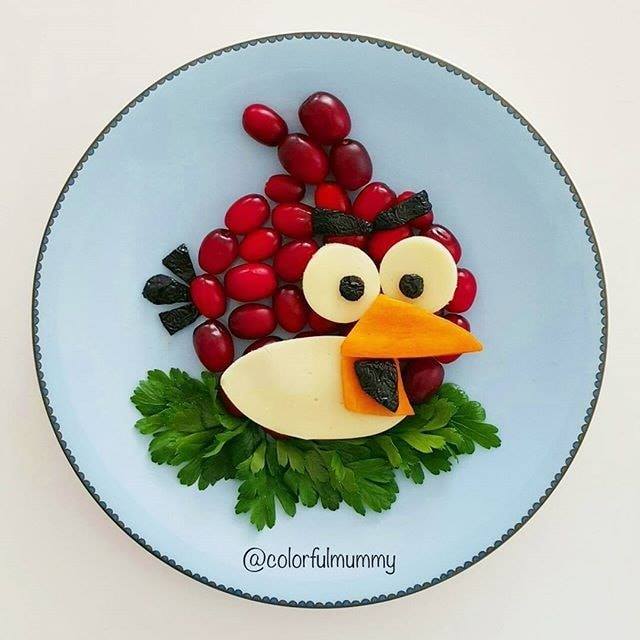 Make a parrot with red apples
And the last photo and idea are about how to use the red apples to make a parrot. To see the details, check the following photo and make the things clear!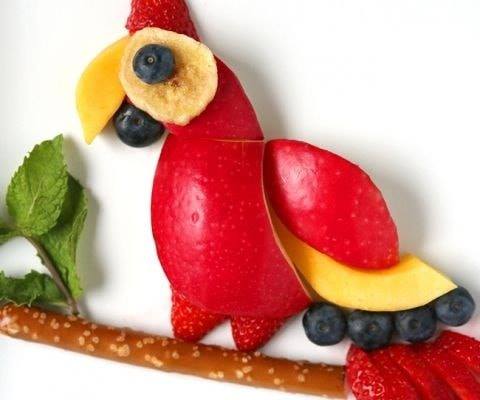 This is the end of the post and I sincerely hope that you enjoyed our post and will keep following our page in the future when we will be back with new posts and new ideas.