When you have enough free time, you can even play with rocks and transform it into lovely rocks art. Stay with us for some time to check the following seriously nice rocks art ideas!
When we are to our creative projects, maybe you've missed the last post we shared? The post was about how to make a water fountain in a yard place by using styrofoam.
Make pebble flowers in any color you wish to make! Hang it on the interior walls and enjoy nice wall decor done with so much effort! Check the very first photo of the post now.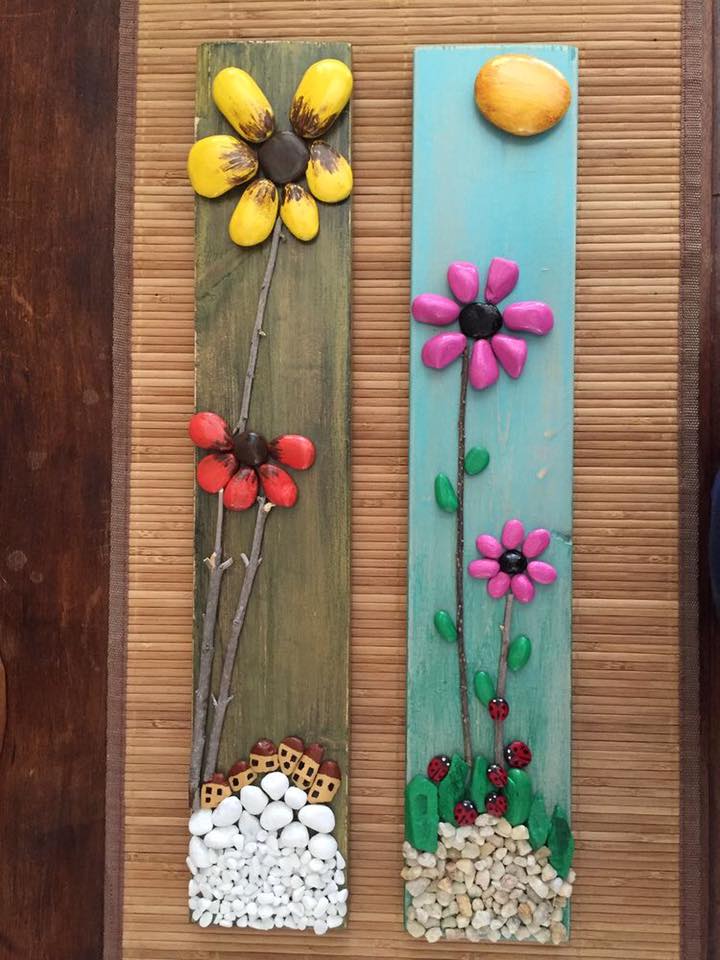 Do the best wall decoration with rocks and wood. Make perfect hanger with wood and flowers with rocks. Paint the flowers in different colors and see how the design looks in the next photo. Try to make it! 🙂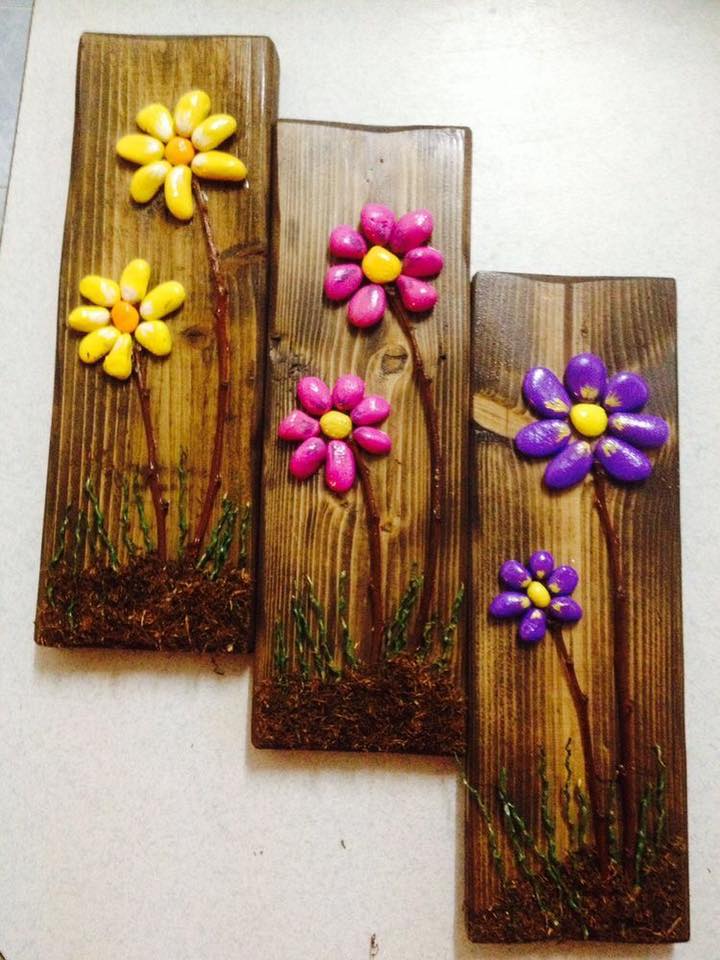 Not recommended for parents with small children that can think that these rocks are seasoning. However, the idea is amazing and creative.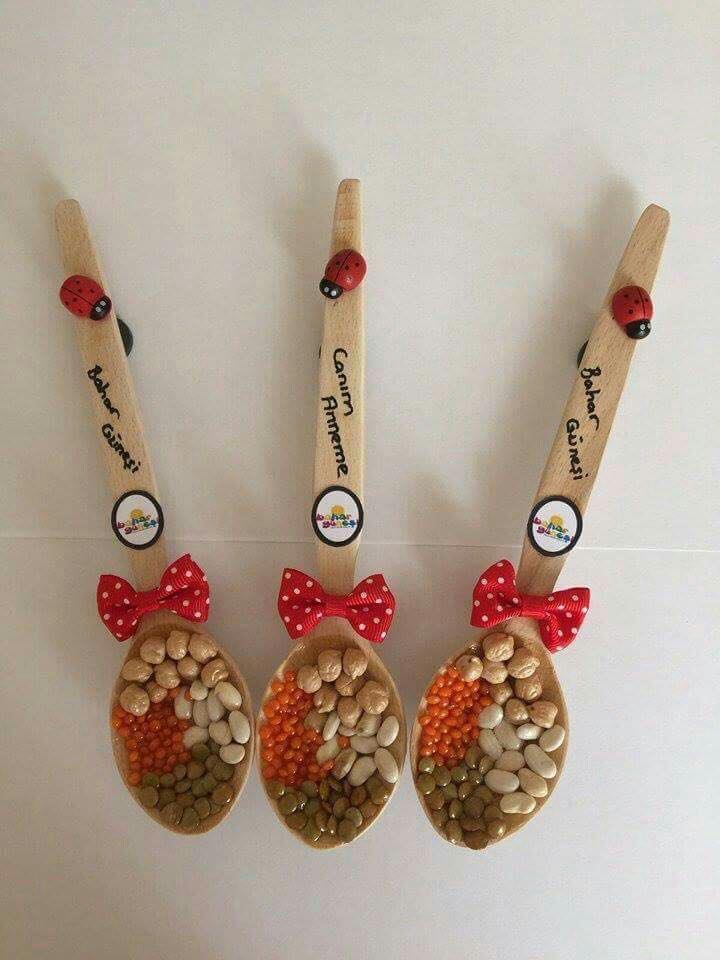 Use wood slice and rocks to make these amazing white flowers done with a pebble. See the idea now.
Stone art – make perfect red mushrooms with colors and pebble. Take glue and add the pebbles on the wood to hang it on house walls. By the way, this is the last photo from the post now and I hope you are inspired now.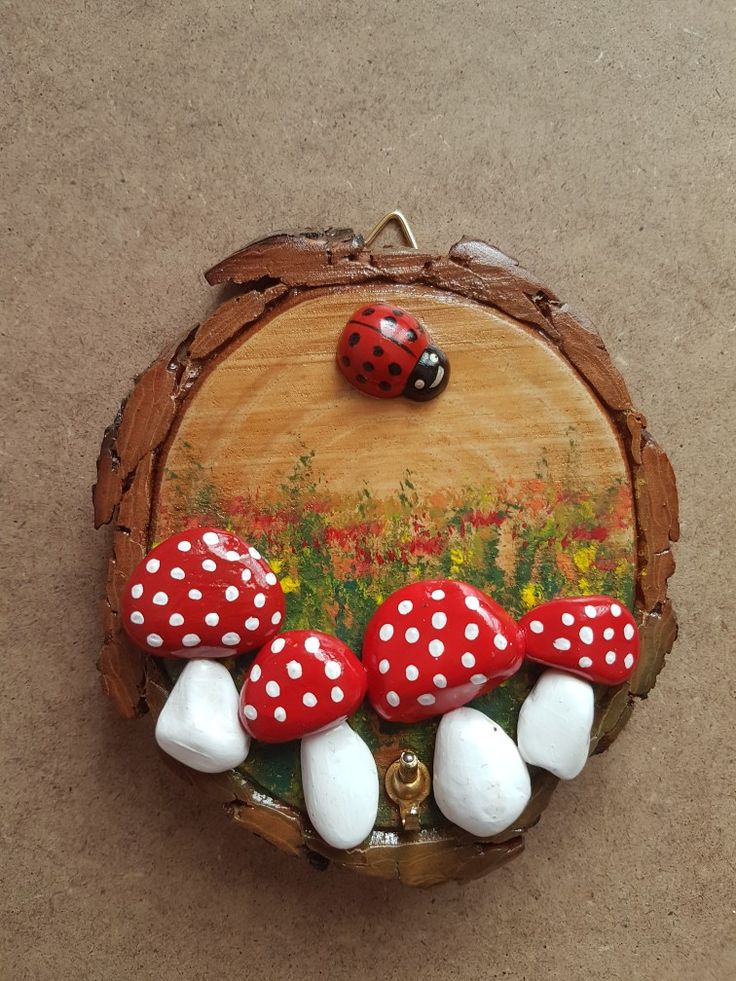 Thanks for your time friends and we invite you to stay here on our page because we will be back soon with new DIY ideas for your free time! Now bye, and have a nice week!