There are different ways to do ties and with the aim to save your time we will give you useful tie tips. Sometimes you think that is impossible to do the ties especially when you are in a hurry in the morning. All you need to do is to calm down and follow our tips in the following. You are never too old to learn!
Read our last post about the tips to help you in losing 10 pounds in only 20 days and find useful ideas for yourself if you are obese and want to lose weight.
Step by step about how to do the tie
In the first photo collage, we can see step by step how to do the tie and if we just follow the tips we can learn how to make it.
Tie a bow tie for the perfect look
In the second photo, we have a special idea about how to tie a bow tie and looking perfectly good. Let's have a look in the tutorial and learn.
Eldredge the knot
If you want a special tie knot you will need more time and effort. Let's take a look at the tutorial and learn in the third photo the post.
Queen knot
If you simply want a formal look, choose the queen knot and learn how to look tidy with your tie. For the details about how to make it, check the photo below.
Full Windsor knot and Nicky knot
The last tips are about full Windsor knot and Nicky knot that you can learn how to make it if you just follow the tutorials below the photo now.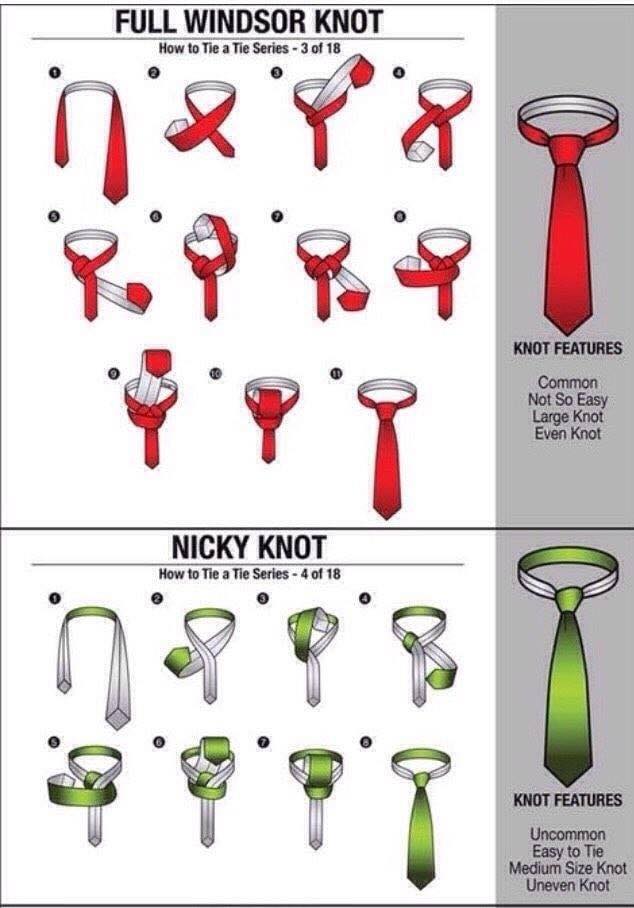 This was all we prepared for today and for our post. Tomorrow we see you with other useful ideas similar to these. Have a nice start of the day and week and thank you very much for your attention.