Good afternoon dear friends. On this lovely Thursday afternoon, we will keep on cool food dress ideas that we have to present to you. The artist's name is Edgar Artis and the designs are amazing. Stay with us and cheer up with the best ideas ever!
Also, check about which shoe color to wear in combination with a red dress and to look amazing when going somewhere.
Cool woman's dress made out of broccoli
what about broccoli dress? This looks cool and great, this looks so amazing. See the idea now in the photo that follows.
Cabbage dress- creative art with food and blank paper
When preparing a salad for the whole family, use the cabbage leaves to make this lovely dress. Be an artist and transform food into dress, like is shown i nthe next photo.
Fancy orange dress
The third idea is about how to make a perfect dress with oranges. See this amazing art, thanks to the artist that share the ideas with us so we can be inspired now.
What about the banana dress?
The next idea is about the banana dress and the design is so lovely. Do you have 2 minutes to check the design now in the photo that follows?
Onion dress
I'm not sure that I can make this because when I cut onion I cry! 🙂 However, the artist succeeds to make this art and to show us this onion dress. Now, it only stays for us to take a look at it.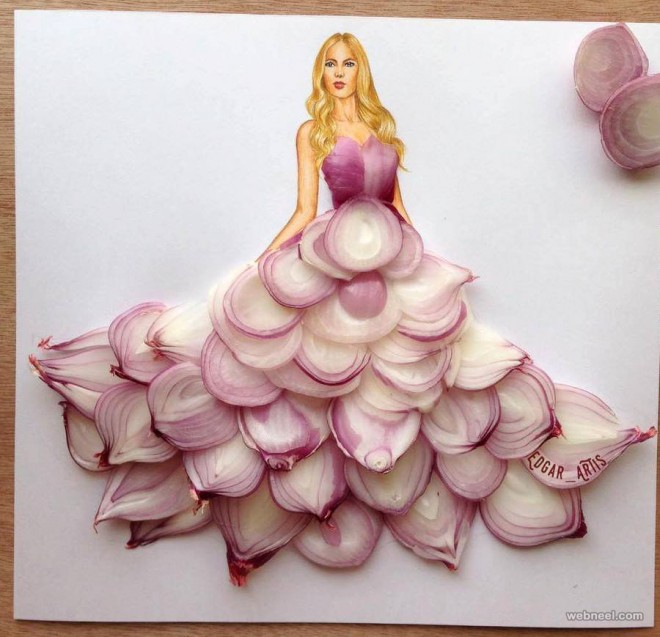 Gooseberry dress by Edgar Artis
The following gooseberry dress is the last we share with you. Take a look at the photo now and find some ideas for your free time. You can make this, we beleive in you!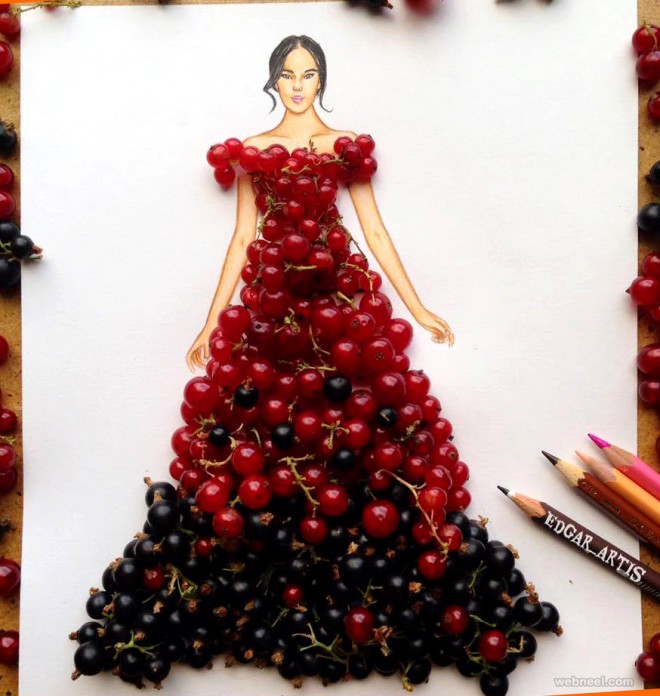 Thanks a lot for your time and keep following our page for more ideas like these! Bye!