If you have free days this winter, come to our country, The Republic of North Macedonia. In our country, there are several places to visit, but for winter vacation, we recommend you to stay in Mavrovo. the details about this place, you will find in this post, so you just have to SCROLL DOWN and amaze yourself!
Location
Mavrovo is a valley region palce in North Macedonia. It's the home of the national park named Mavrovo National Park. It's named by the most populated settlement in the region, the village Mavrovo. This is a popular ski center with high mountain Bistra where many tourists are coming every winter to see the beauty of the place.
Climate
Climate in Mavrovo is mountainous and is as low as -25 °C. However, this place is wonderful for visiting ever season during all year.
Lake Mavrovo
The lake Mavrovo it's situated also here in the place and situated less than 100 km from the main city in the country, Skopje. The lake is part of the Mavrovo National Park since 1952.
National park Mavrovo
This park is one of Europe's oldest national parks. It is known for its extensive beech forests, alpine meadows, pristine rivers, and streams. The park hosts more than 1,000 different plant species and of the animals here we can see wild cats, mountain cats, fawn…
Hotels
There are a lot of hotels here that will give you a suitable price to stay here and spend a week in the mountains while skiing and enjoying the fresh air. I won't mention all of them, but I will mention a few of them: Hotel, Bistra", Hotel,, Radika", Hotel,, Sport", etc.
Tourists
Many tourists from Greece, Albania, Serbia – Kosovo are coming here every year to see the Mavrovo beauty!
In the next photos, we will see the ski resort and the reasons why we shouldn't save money and come here and have a nice vacation during the wintertime!!!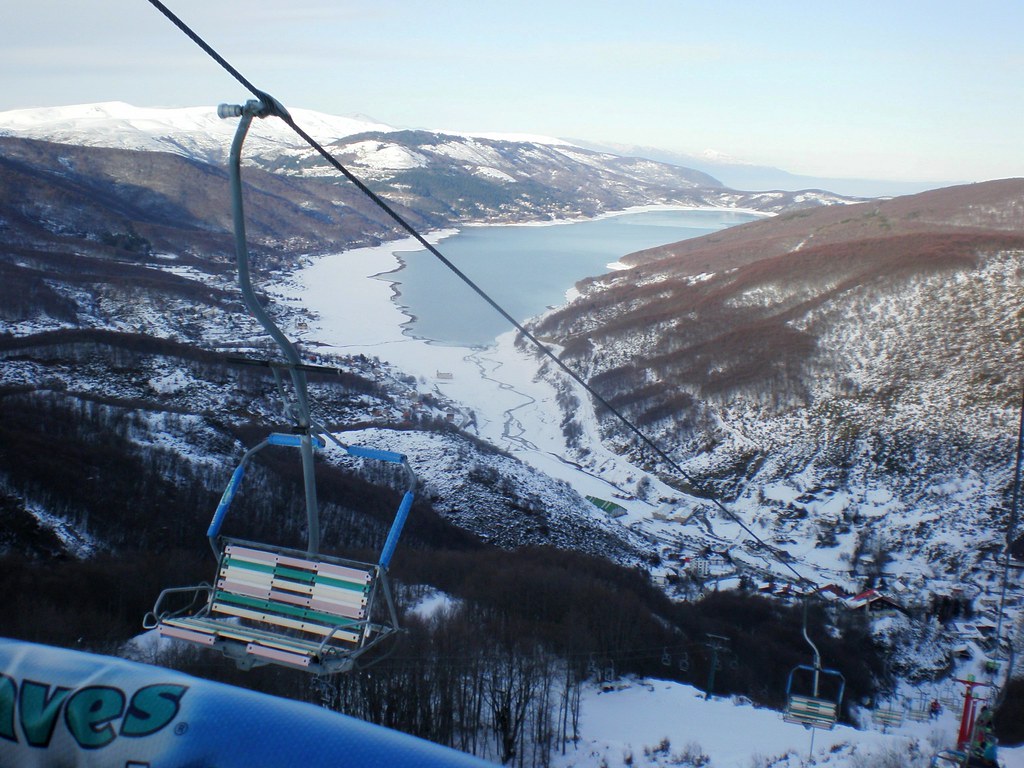 In the end, if you come to our country, have a great time! Now, just read the last post we shared yesterday and you are free to go! Thanks for your time!