Our WORLD is an amazing place, dear friends! Mountains, impressive roads, lakes, (natural and artificial), attractive rivers, waterfalls are one of the things you can see if you travel around. Today, we will take you to different places and you will see beautiful waterfalls that you can see if you someday have a chance to visit it!!!
Life is too short and we should use all the money we have to travel around. If this summer, you have free time and enough money, go and visit these places that we have to show you in the photos that follows!!!
Iguazu Falls, Brazil , Natural waterfalls
If you ever come in Brazil you need to visit the Iguazu falls. The place is stunning and as you can see in the first photo there are a lot of visitors.
Helmcken falls in the next photo you can see
In the next photo you can see Helmcken falls. Come and visit this place if you ever have a chance for this.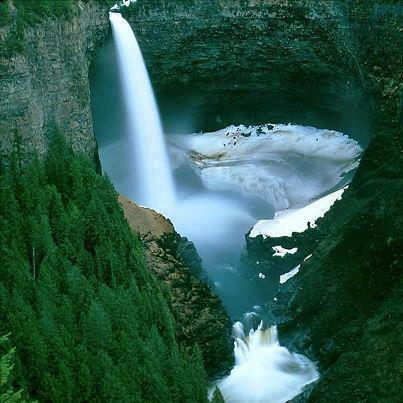 Waterfall, Sizir, Gemerek, Sivas, Turkey
Come in Turkey to visit this natural place in Sizir Gemerek, Sivas. The place is stunning and you have a chance to take a look in the photo now and to find inspiration to come here.
Waterfall Canyon, Takachiho, Japan
Come in Japan and visit the waterfall Canyon Takachicho, imagine the feeling you are walking around and the water is dropping. Take a look in this nature!!!
Glacier National Park, Montana
WOW! We are to the most impressive place to this post and this is the Gracier national park in Montana. Take a look in the photo now and think about if someday you will have chance to visit the place.
Plitvice Lakes, Croatia
Croatia is the place where you can visit the Plitvice lakes. If you want to forget about your problems come and visit this place and enjoy in natural beauty.
I hope that you already found some idea for your next vacation and you made a plan in your head about the next trip where you will visit this or next summer! Don't forget to keep following our page and see other places to visit and other interesting posts for everyday situations!!!