Good afternoon dear friends, how are you today? did you learn the difference between emotional eating and hunger or you missed the last post we shared yesterday? If you did that, shame on you, click here to read it. :))) Just joking, there is always time to read all of our posts we are sharing every day regurarly, for you, our favorite readers.
Today we will present to you our DIY mobile holders that are done in an easy way. You can make it at home, if you are patient, creative, you have enough free time and you follow our page, www.fancylife corner.com
DIY phone holder with reuse of PVC pipes
The most of use are using the phone when getting into bed. So, this is a smart idea, make your own phone holder with the PVC pipes and keep your hands free instead of holding the phone. Isn't that great? Will you make it for own home? Tell us in a comment!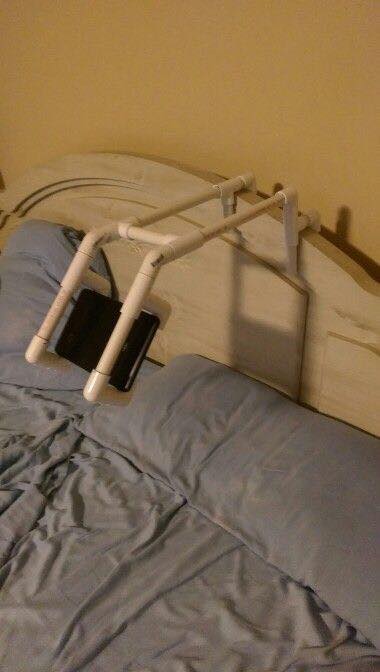 Toilet paper roll holder for your phone
The second idea is about how to make phone holder from toilet paper roll. This is a cool idea when you are charging your phone, the best holder ever. Make it!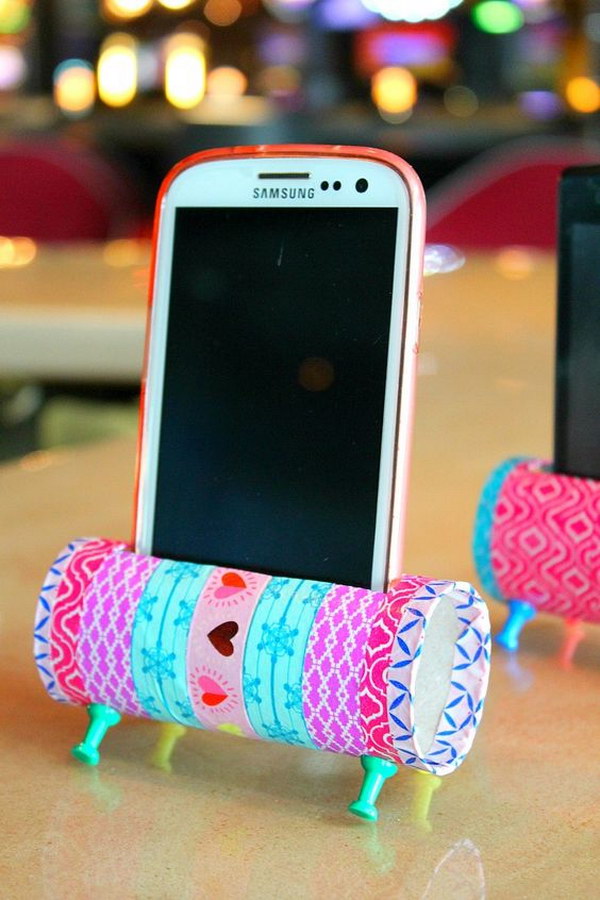 Wooden phone holder – creative idea and nice decorative element
The first idea was to reuse the PVC pipes, the second idea was to reuse the toilet paper roll and the third idea is about how to reuse the firewood. All this just to make an amazing holder for your mobile phone! Take a look at the third idea from the post now!
Ice cream sticks mobile holder and pan stand
and in the last photo, we have an amazing idea about how to make ice cream sticks phone holder and pan stand. We can make this and organize our pencils at home, at the same time, to find homes for ur mobile! See this cool idea and tell your friends about it, make it in summertime when there will be ice creams to buy!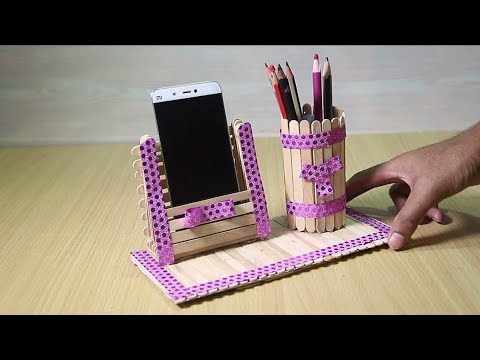 This is the end of the post, so keep following our page in the future to read other interesting posts and see other ideas to make in a free time!!! Thanks for your time!!!