Imagine for a moment to live in a village where people are loving each other, respect each other, there is harmony. There is a lot of food and drink, a lot of snow, happy faces. Children playing around, making a snowman, people singing and going to church. Christmas trees around with colorful lights, lamps, reindeers, Santa Clauses…This sounds like a fairytale but actually you can create a MINI FAIRYTALE in your home. How to make? Create a Christmas village display with our ideas and decorations!
Take a look in the photos that will be your isnpiration and motivation for your FREE TIMe and will be the HOBBY that will keep you busy!!!
Use the firewood slices to create amazing places at home. This can be your own little Christmas village that will be the center of decoration indoors.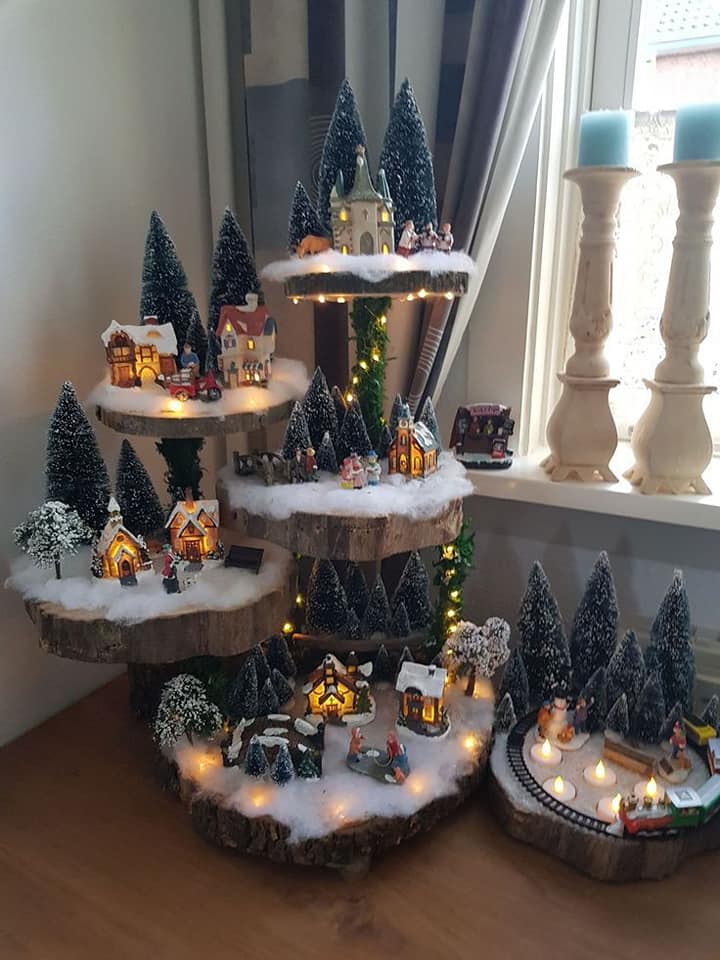 Have yourself a Merry Christmas village with the help of an old wooden ladder you have at home. On the ladder, just add the ornaments that you bought and decorate it the best you can.
Simple reuse of old wooden pallets will help you in creating a village that will be filled with decorative elements. This is a trend and I will surely make this at my home to decorate the best way.
Please be kind and tell your friends about our ideas that sound so great or make it this in your home and share the photo with us!