We can do a lot of things with the help of pallets. For example, we can make a sofa for our living room, bed for our bedroom, coffee table, TV wall unit, showcase for our entrance hall. YES, we can make a lot of things and all of them to be UNIQUE! All these ideas you will find hereinafter so if you want to be impressed y all of them, let's have a look in the photos that follow now.
Scroll down to see pallets reuse and then make it at home. Also read about others REUSE, this time with egg trays and cement, how to make a perfect cement flower pot.
Pallets reuse – Make pallets shoe case for entryway
Forget about the mess you have in the entrance hall and bring this pallet to stand here. Here, there will be enough place for all the shoes you have in the home. Let's have a look at the photo and see the lovely design.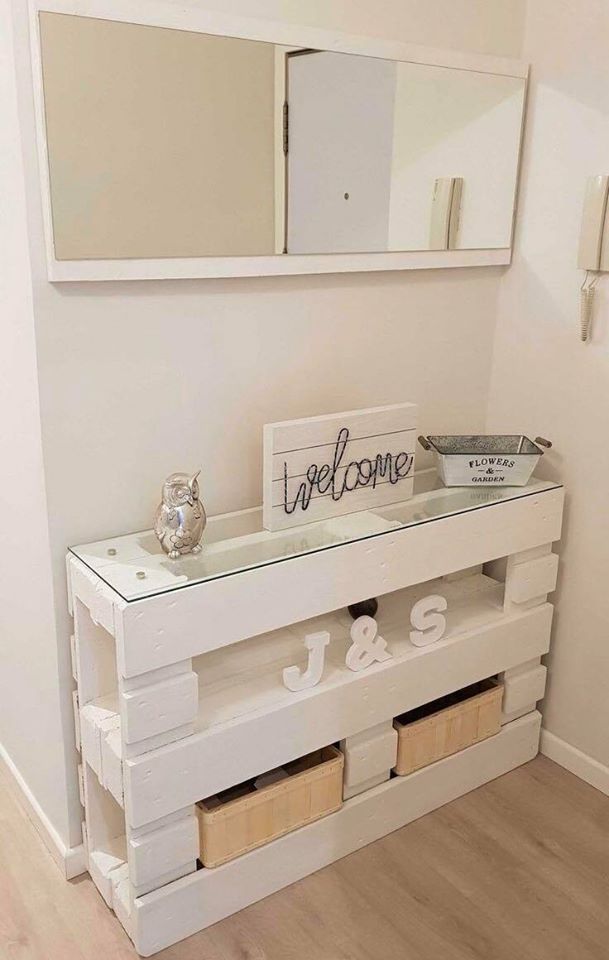 Make TV unit with pallets
Combine the pallets with LED lighting and make a lovely TV unit. This create one unique ambient for the room where you spend even 40 % of the day.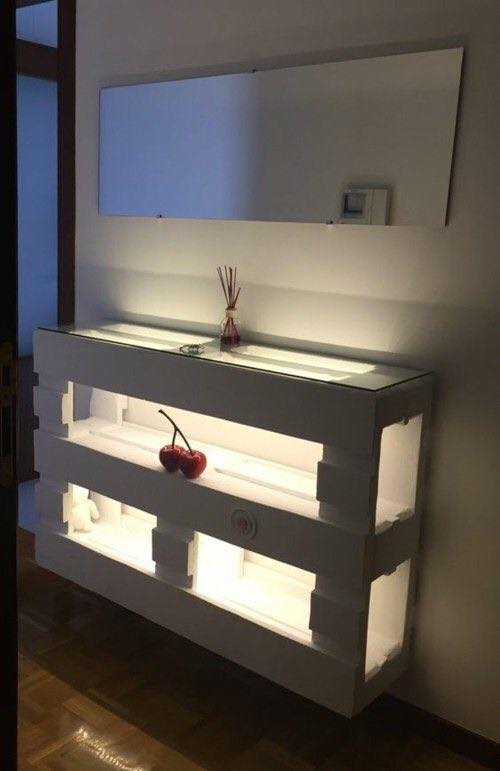 Make sofa and coffee table with pallets reuse
In the third photo, we can see how to reuse pallets and make a lovely coffee table and sofa with it. This can be part of your everyday life so make it a nice place. See the photo now.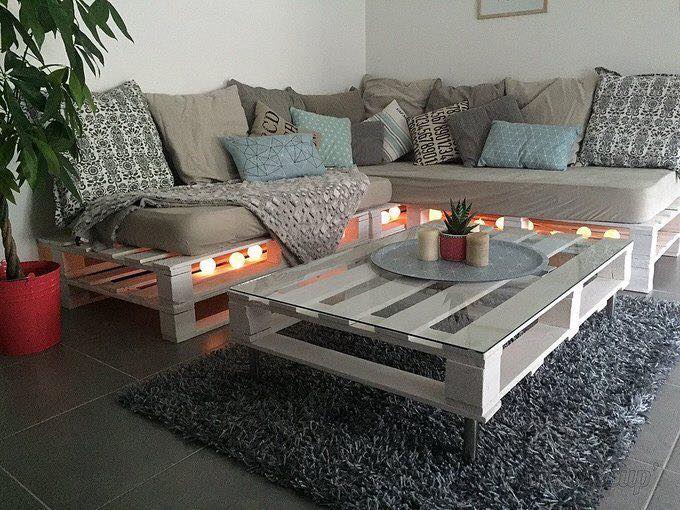 Chic pallet sofa for the living room
Your living room can have the same sofa if you are creative, look at the idea and make it in your free time. All you need is pallets and cushions!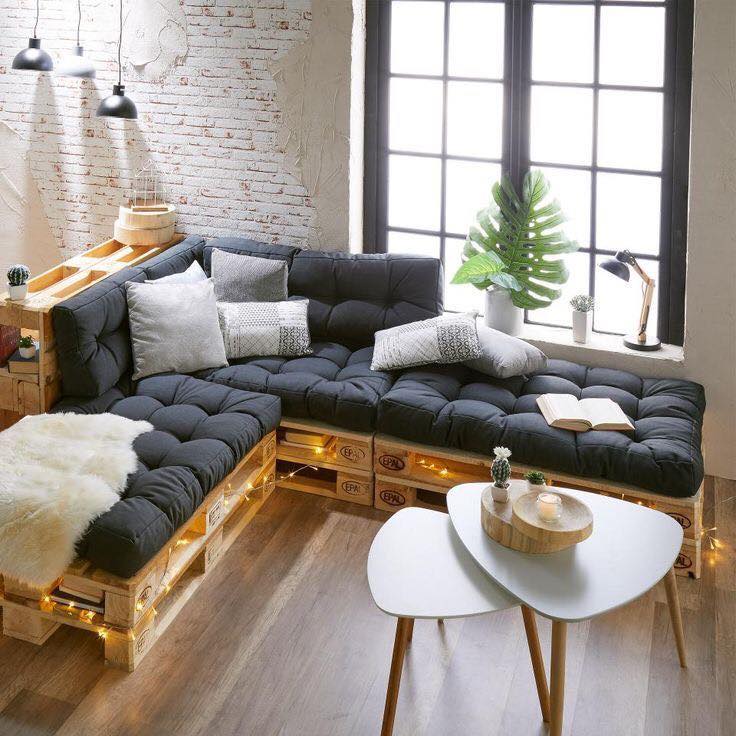 Keep mudroom clean with shoe case done with pallets
We will end this post with our pallets did shoe case and will invite you to leave your comment below. Which od these DIY's you will try to make and you badly need in your home place?
Thanks a lot for your time dear friends and keep following our page in the near future for other reuses with old materials that we all have in the yard and must get rid of it!